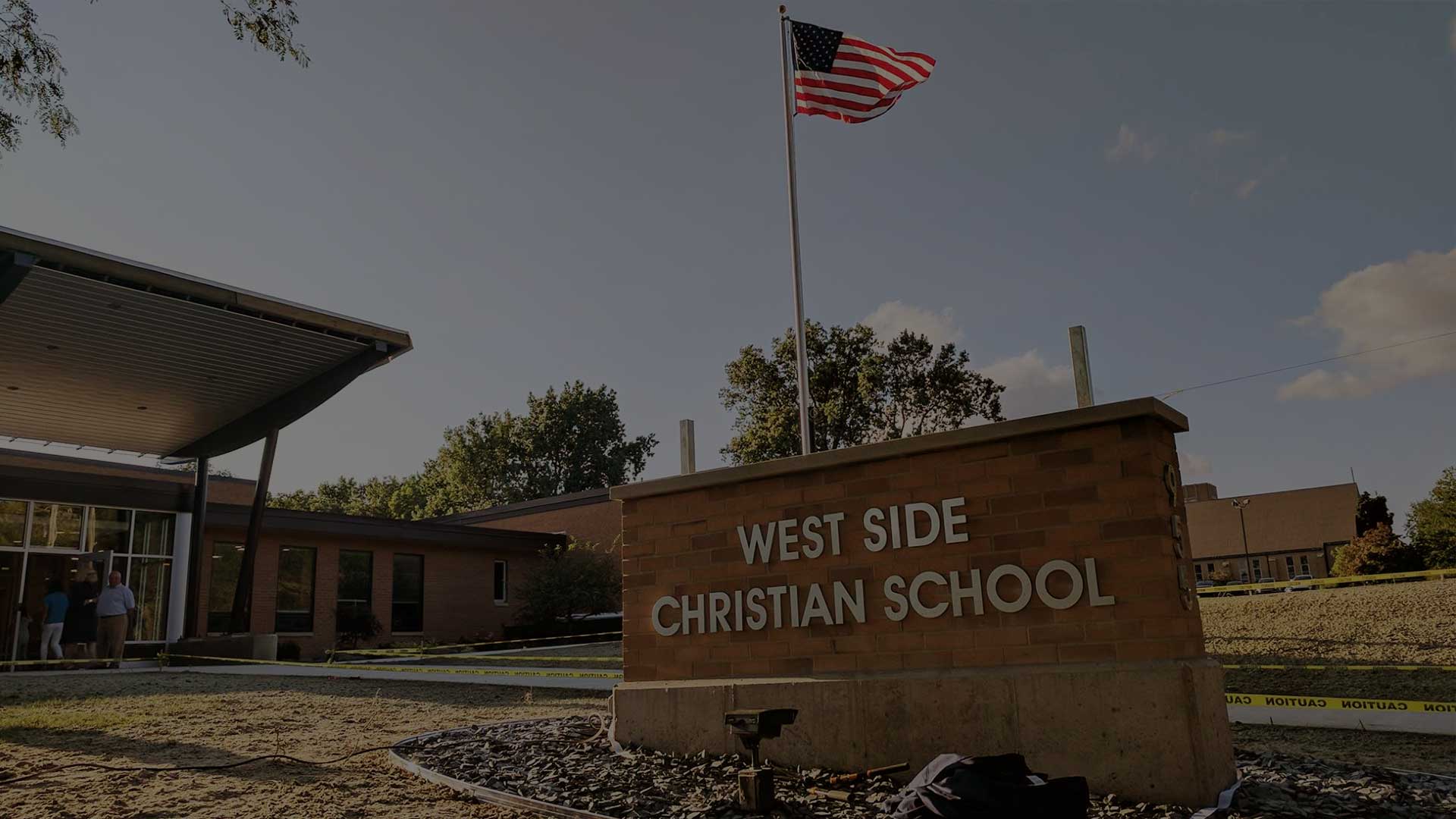 Bio
Additional experience: BA Calvin College, Special education K-12 and Elementary education K-5. MA Western Michigan University, K-12 Principalship. Van Lunen Fellow Program for Executive Management. Taught grades 3, 4, and 5. The students and staff motivate me each day. It's a blessing to be able to be such an important part of their lives, especially in their spiritual growth. Every Monday morning we pray as a whole school. I am honored and humbled to serve this community and all the families who are a part of West Side Christian School. God's Kingdom is here and I am encouraged each day by the conversations I have rooted in faith and God's love. Outside of school, I love to travel around the world and explore God's creation all around me. My husband and I love to run and spend time at the lake.
Bio
Additional experience: BA Calvin College in Business and Communications. My husband, Yoel, and I have three children, Joel, Jordan and Jaydan. We live in Byron Center, Michigan and attend Caledonia Christian Reformed Church. Over the years, I have enjoyed watching WSCS use every opportunity to speak Biblical truths into students lives. I look forward to every moment I am able to walk along side our students in their spiritual journey.
Bio
As business manager, I have the privilege of seeing first-hand the sacrifices made by parents and grandparents to have their students at West Side Christian School. Christian education is so important to them that it is a top priority, both financially and in volunteer hours. I am absolutely committed to Christian education, and specifically, I love West Side Christian School. The commitment to excellent Christian education at WSCS is lived out every day by staff, teachers, parents, students, and our faithful supporters. It is an inspiration to me to be in the middle of that each and every day. My wife, Ruth plays flute with the Grand Rapids Symphony and we have three children and four grandchildren. Ruth, her mother, and our three children are all graduates of West Side Christian School. I am in my twelfth year at WSCS after 30 years helping to manage a small blueprint shop in Grand Rapids.
Bio
I'm a WSCS alumnus, I have had three children graduate from WSCS, and now have a grandchild in preschool here! My goal is to create a technology-infused learning environment that will increase student achievement, expand technology literacy, advance digital citizenship, and create a culture of learning and innovation.
Bio
Additional experience: BA Dordt College in Communications and Speech I was born and raised on the West Side of Chicago. I attended Timothy Christian School from K -12. I met my husband Ken at Timothy, though I was sure I would never marry him! Ken and I raised 3 daughters, who also attended Timothy, and went on to college and further education. Ken is a Maintenance manager and worked for Republic Services in The Chicago area. My daughter and son-in-law live in Grand Rapids with our 3 granddaughters, and she has been asking us to think of moving to be nearer to them. That happened last October, when Ken saw an opening in Jenison! Before we knew it, we had moved back to Michigan. I love Christian education! My mother attended Timothy, as well as my aunts and uncles, along with all of my brothers and sisters. I believe it is a wonderful gift to be able to give our children a consistent message in the home, church, and school that Jesus is Lord! To train and teach them through these formative years, to prepare them for a world that is hungry for the truth, and yet hostile to our Savior. 3 John 1:4 I have no greater joy than to hear that my children are walking in the truth.
Bio
Additional experience: BA Calvin College in Organizational Communication and Writing As Director of Communication and Marketing, I have the wonderful job of highlighting the ways in which God is working at WSCS. I love sharing stories that highlight the creativity and passion of our staff members. Students here have amazing opportunities to learn and grow in God's creation, and I'm blessed to be able to share these stories with the broader community. I previously worked for the Christian Reformed Church in North America's Office of Social Justice, and I have a passion for justice issues, especially creation care—something WSCS cares deeply about. My husband, Michael, and I have a daughter in heaven, Eloise, and a one-year-old son Ellis. We love spending time on the water, traveling, and watching our son grow!
Bio
Additional experience: BA Trinity Christian College/elementary education; elementary teacher at Timothy Christian School (Elmhurst, IL) Romans 12:4-5 "For just as each of us has one body with many members, and these members do not all have the same function, so in Christ we, though many, form one body, and each member belongs to all the others." This is a beautiful picture of how Christian education and community functions. We belong to each other in all of the uniqueness that our Creator has instilled in us as individuals. I desire for each student with which I come in contact to share this belief and to feel valued and loved exactly as he/she is. It's such a privilege for me to have a front-row seat to so many of our students' faith and academic journeys, and I look forward to walking with them as they grow and change from year-to-year. In my own family, my husband and I are humbled (daily), awed, and occasionally frazzled as we have a front row seat to the growth of our own four children. I love reading and music (I've been known to sing and play the violin), any time I can spend on or near water, and being with family and friends.
Bio
Additional experience: BA Calvin College/elementary education and MA in Ed. From Cornerstone University; taught 1st and 2nd grades for 10 years in other Christian schools. God has gifted me and prepared me to teach! I am very motivated to help students who struggle, because I struggled so much as a young student. I want to help them find excitement and joy in learning. I want to offer hope and encouragement. My husband and I raised three boys, all of whom serve in the military. Between the three of them, they have had seven deployments to the Middle East. In addition to spending time with kids, I enjoy walking, biking, gardening, singing and needlepoint.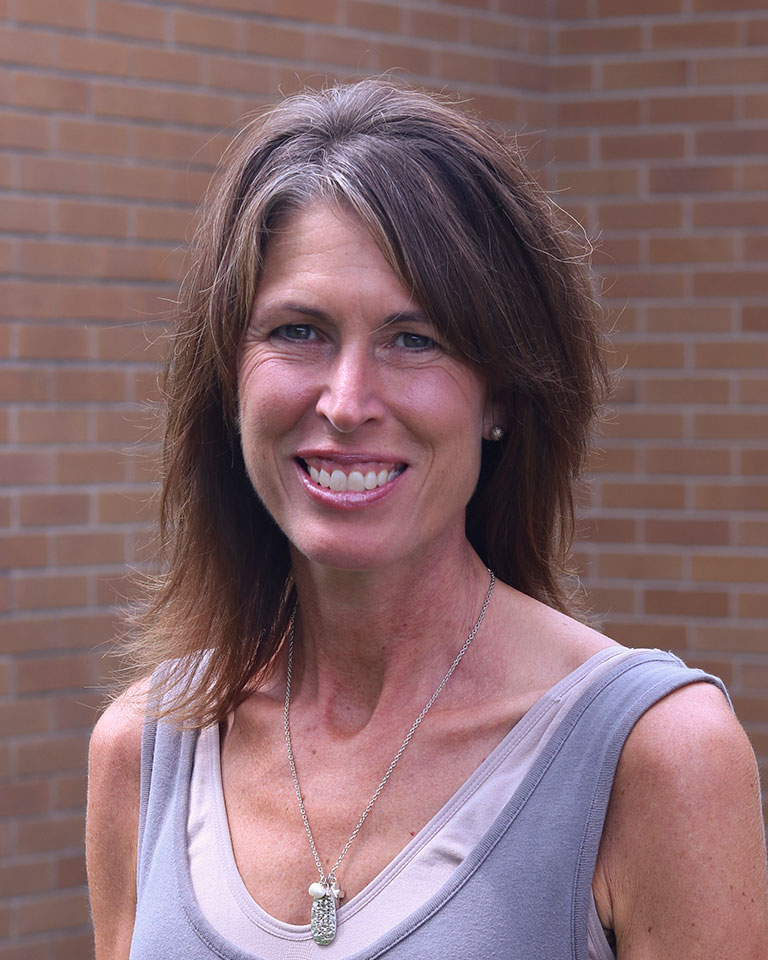 BIO
Education: BA in Science, Physical Therapy from Grand Valley State University. My personal and professional interests have reflected my passion for infants/children as I strive to honor God with my gifts and talents. I have been blessed to be a stay at home Mom while raising our 3 children. Most recent employment as a Physical Therapist was with the Infant Program of Ottawa County providing education based service for the birth to 3 population. Currently, I am thankful to be part of the West Side community of students, staff and families. What a privilege to be part of a team that provides an environment of worship and Christ centered academics with opportunity to support students in all areas of development as they learn and grow. I enjoy the joys and challenges of teaching young children and supporting their families. Christian education allows me to grow in my faith and relationship with my God as I discover and appreciate each student as a unique, individual child of God and the window of opportunity to show them Jesus in a way their precious hearts and minds can grasp. The smiles they bring to my heart are priceless. I am married to Eric and have 3 married children: Andrew, Simon and Samantha and one grandchild, Josie. We have 2 greyhounds to help fill our empty nest. God has put on my heart "gather" and "grateful" as spending time with my husband, family and friends is a blessing and priority. I enjoy crafts, music, reading a good book and trying new recipes. Daily routine includes walking the dogs, going to the gym or jogging. Eric and I like to attend church, travel, hike and find God in the beauty of nature.
Bio
Additional experience: BA Calvin College/elementary and physical education; paraprofessional; sensory coordinator; 7th grade girls basketball coach I receive joy through the variety of students I get to work with in the ESS room. Each student has their own unique gifts and way of learning. Having coached middle school soccer, volleyball, basketball, softball and track, and as the AD, I find it rewarding to see students working hard to develop their God-given gifts, improving their skills, and working as a team. I enjoy watching all kinds of sports and I see a great variety of them watching the West Side Christian middle school athletes! Teaching PE to the youngest students is a great opportunity to teach them about all the amazing things their bodies can do. My husband Todd and I are both graduates of West Side Christian, as are our two children. We enjoy spending time at our cabin on the Little Manistee River and riding quads and a dune buggy on the trails up there. Our family loves being active, whether it is up north or in our backyard swimming pool (we live in the house I was raised in because I couldn't live without the pool!). It is a privilege to be part of the West Side Christian School family.
Bio
Additional Experience: Teacher's Aide for 13 years at West Side Christian; Coached softball at West Side Side Christian for several years. I have worked for fourteen years at West Side Christian as a teacher's aide and currently as a braillist. You may ask, "What's a braillist?" A braillist is someone that writes braille, so I prepare, in braille, any printed material sighted children are able to see, along with creating tactile graphics. I have worked one-on-one with a visually impaired student for three years. West Side Christian is so precious to me for many reasons. My three children are the fifth generation on my husband's side and fourth generation on my side of the family to attend WSCS. Words can't describe how much joy I have been blessed with by my kids, my husband, and myself to attending this school. I see and experience God all around this school and, I am so thankful for this community. I love walking down the hallways and attending chapels because I get to hear children praising God by singing some of the same songs I sang years ago when I attended WSCS. God is so good! When I am not at school, I enjoy vacations with my husband, Andy, and my children Christian, Kaylee, and Addison. We are Disney fanatics and have great love for not only the "Happiest Place on Earth", but all of Florida. We also greatly enjoy exploring our beautiful state.
Bio
Additional Experience: BA Calvin College in Education K-8 Math and Science; Michigan State University - Master Naturalist Certification; 14 years teaching experience As a young girl, I explored the woods of West Michigan, curious about all the creatures and plants that lived there, fueling my passion for learning and my love for my Creator and Savior. That love of learning translated into a lifelong dedication to teaching. Equipped with my K-8 teaching certification, I began my adventures as an educator, first as a K-8 science teacher and then a 7th and 8th grade Science, Math and Bible teacher. After a few years home with my girls, I began exploring outdoor education through Blandford Nature Center, growing into a position as an Environmental Education Consultant, which God used to equip me for my role at West Side Christian as the Director of Nature-based/Outdoor Education. I praise God for how I have the opportunity to daily work in collaboration with grade level teachers to develop West Side Christian's Pre-K - 8th grade nature-based/outdoor educational experiences. As an educator, I get to join in with where God is at work in students' lives. His spirit fuels my passion to make learning coming alive through engaging, multi-sensory experiences that equip students to live as followers of Christ, growing spiritually and academically, while fanning their flame for a lifelong love of learning. I look forward to each and every moment we as a staff get to together as we walk alongside the students at West Side Christian. Together we daily discover more about God's creation and the gifts He has given us to use for His glory, pointing others to Him.