Art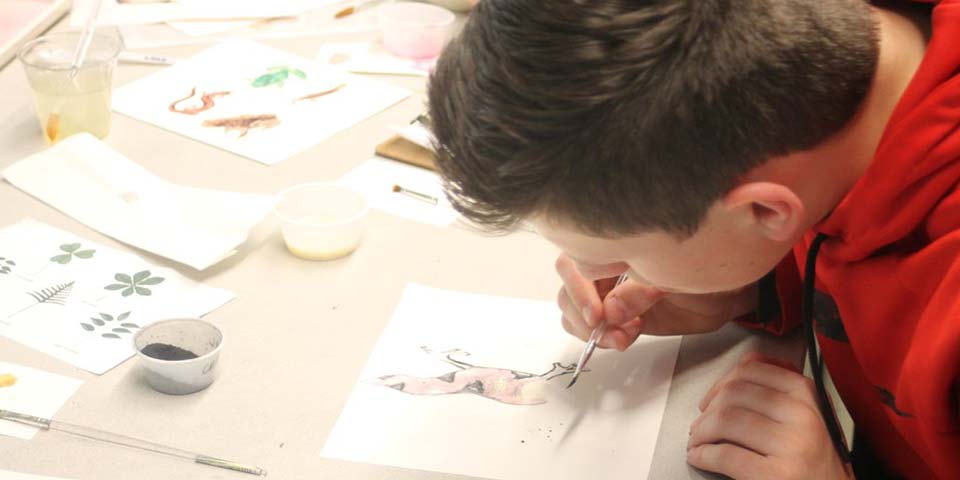 From Young 5's through 8th grade, our students participate in art classes where they grow in their abilities to problem solve, plan, experiment, create, and appreciate and respect the work of others. Through our art curriculum, students will learn about art history, basic art elements and principles, and how to utilize different art tools and media. God has put within all of us the ability to be creative, and art classes help our students exercise this ability!
Music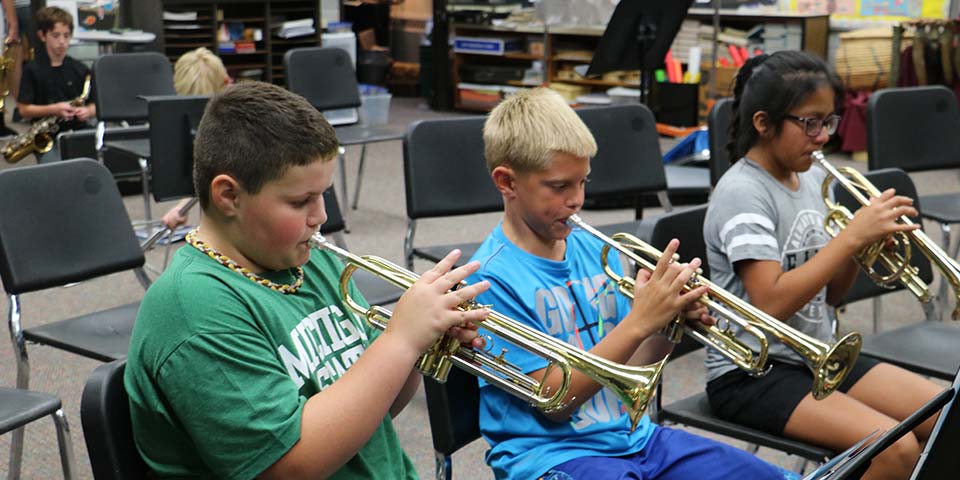 We offer students general music class in grades Young 5's through 6th grade, instrumental music (band and orchestra) in grades 5th – 8th and choral music in grades 6th – 8th. Our music programs aim to provide an enjoyable learning environment where students can glorify God while developing the skills necessary to become competent and independent musicians.
Exploratories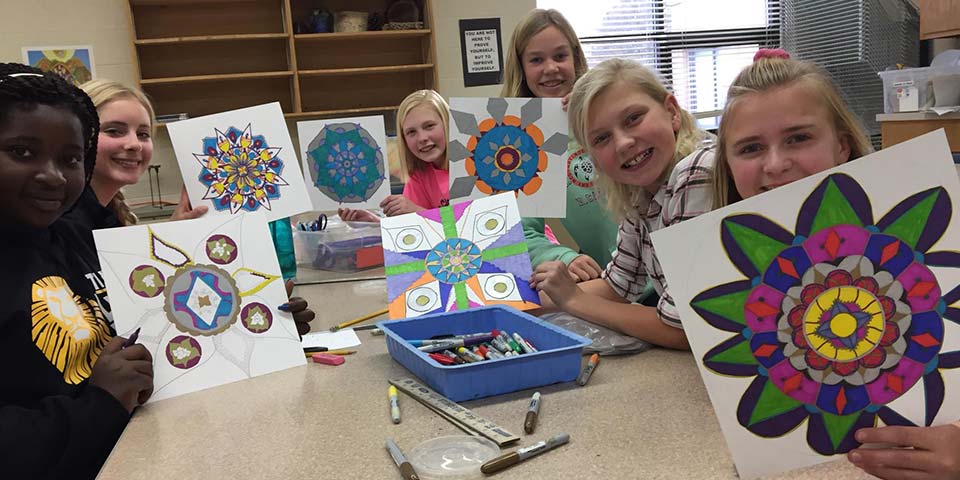 Each quarter students in the middle school have the opportunity to participate in an exploratory class. Exploratories are classes that take the students beyond the classroom and provide them with opportunities to try new experiences and explore new hobbies and interests. Designed purposefully to facilitate community building in the middle school, exploratory classes are comprised of 6th, 7th, and 8th grade students.
Spanish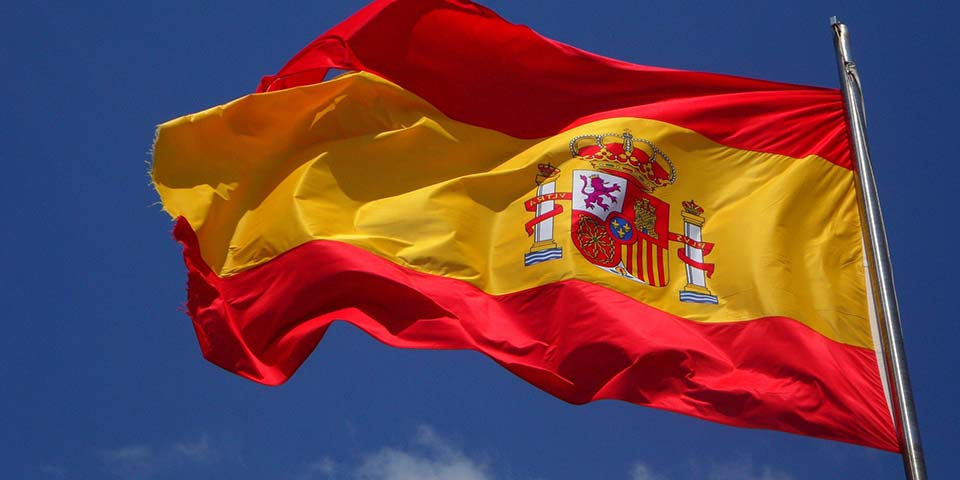 From grades 1-8, our students participate in Spanish classes where they grow and develop their Spanish language skills. Students learn to communicate verbally and in their writing. Not only do they study the language, but also cultures around the world.
Technology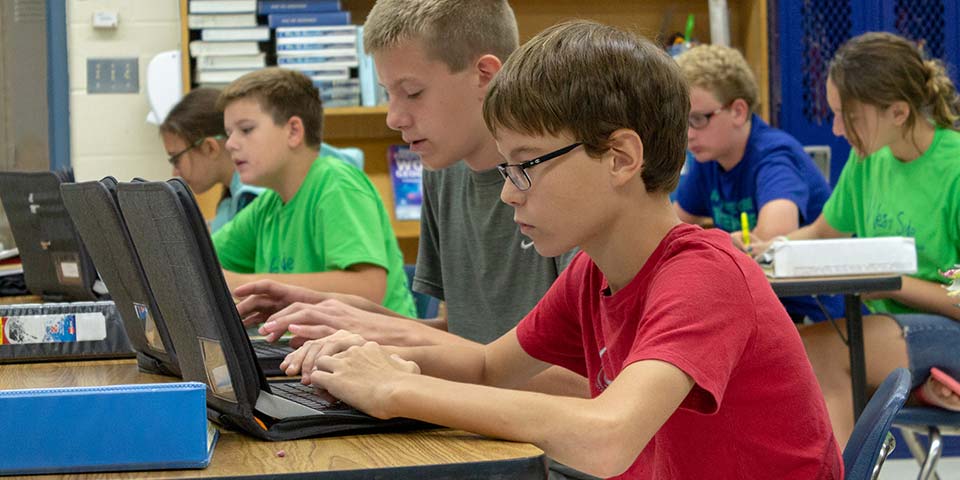 Technology literacy is the ability to responsibly use appropriate technology to communicate, solve problems, and access, manage, integrate, evaluate, and create information to improve learning in all subject areas and to acquire lifelong knowledge and skills in the 21st century. We strive to provide educational opportunities for students to understand, express, and engage in their learning.
Physical Education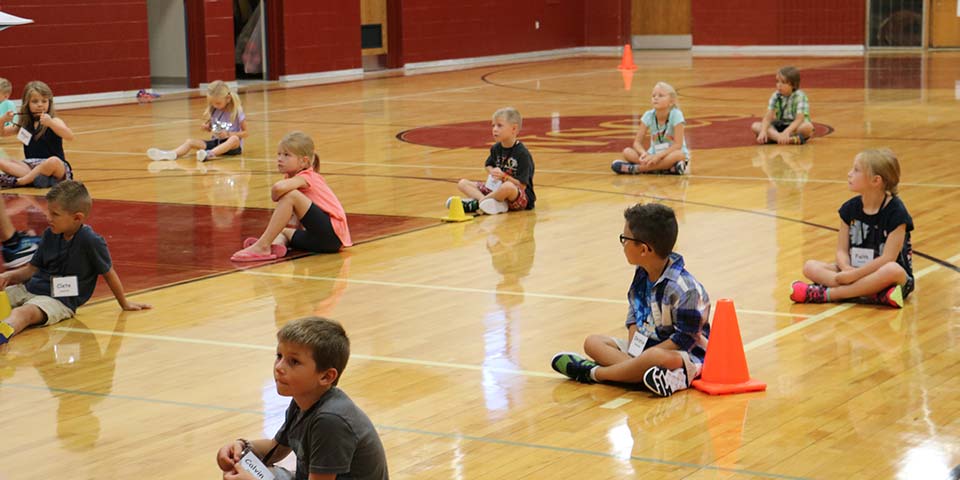 Physical education is an important part of our students' education as it encourages them to stay active and healthy. Physical education classes provide the opportunity for students to develop self-confidence, discipline, teamwork, and leadership skills within the context of a Christian environment.