Early Childhood at West Side Christian
Worship, learning, community, and creation form the foundation of faith-based instruction at WSCS. Our early childhood classes are designed to help your child work cooperatively with classmates, get acclimated to classroom routines, and develop the foundations for school success. Most importantly, we focus on learning about how much God loves them and how they can share God's love with others through daily Bible stories, worship, and prayer.
Our Outdoor Education Program includes our early childhood classes, too, and all students spend time exploring and learning outside in our onsite garden, the Brian Dyk Memorial nature preserve, the Playscape outdoor classroom, and in conjunction with our educational partner Blandford Nature Center.
Interested in exploring our early childhood options? Schedule a visit!
Contact our Early Childhood Director Kelly Zeck, kzeck@wschristian.org, if you have questions or would like to discuss our early childhood program further.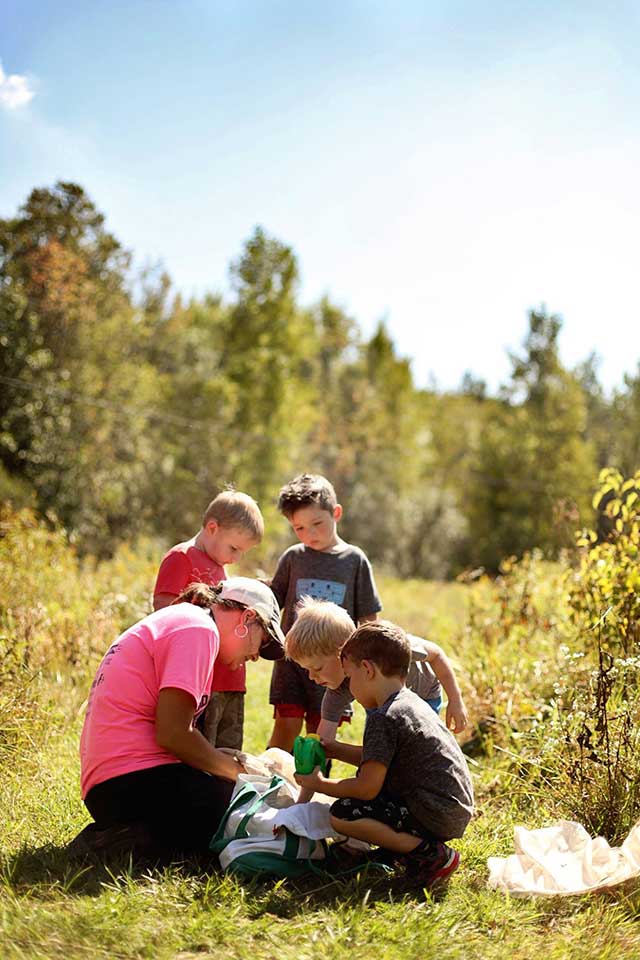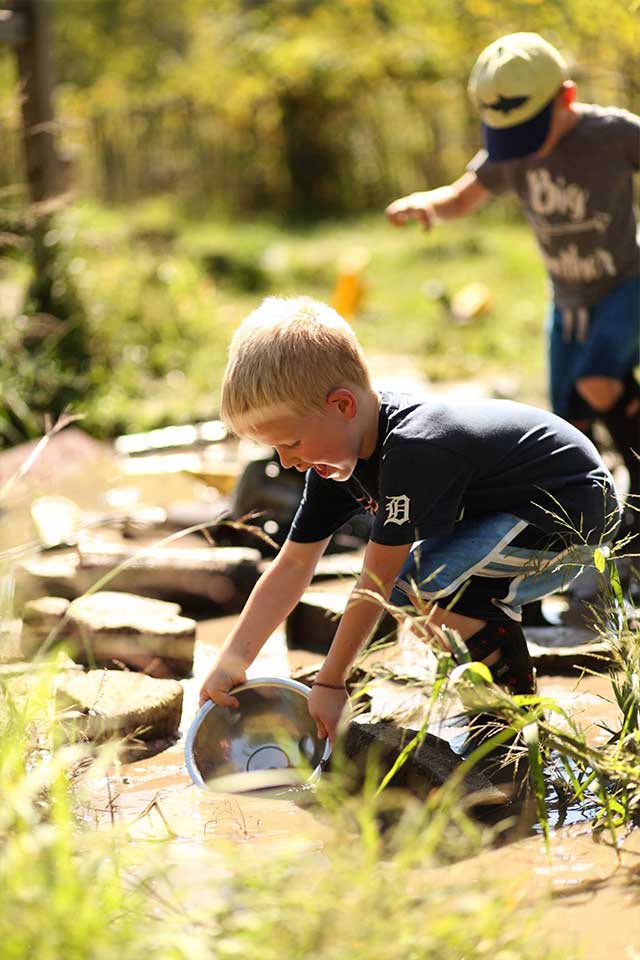 Early Childhood Class Offerings 2023/2024
We also offer before, during, and after school care throughout Little Sprouts Childcare.
For further information, including tuition and class availability, please contact our Early Education Director, Kelly Zeck, at 453-3925 or kzeck@wschristian.org.
If you're a school leader or teacher interested in nature-based preschool education for your students and would like to schedule a tour, please contact Janet Staal, our Director of Nature-Based/Outdoor Education. 616-453-3925 x231 or jstaal@wschristian.org
Interested in starting a nature-based preschool program?
If you're a school leader or teacher interested in nature-based preschool education for your students and would like to schedule a tour, please contact Janet Staal, our Director of Nature-based/ Outdoor Education (616. 453.3925 x231, jstaal@wschristian.org)