140 Year Celebration Week
May 9 - 12, 2023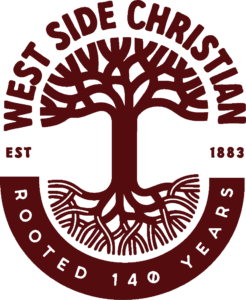 Events: 
Tuesday, May 9
Wednesday, May 10
Thursday, May 11
Friday, May 12
Get Involved
Celebration Week Events

Tuesday, May 9 | Wiffle Ball Tournament
Bring your friends and family to the field for a wiffle ball tournament to remember! Taking place at West Side Christian School, we're celebrating our 140th together through a friendly competition–what team of old West Side alumni and current students is the ultimate wiffle ball champions?
Start time is at 5:00pm, with games going from 5:00-8:00pm.
Food trucks on-site (Kona Ice, Patty Matters, Two Bones Barbecue, Underground Cookie Club, and more!)

WSCS Playground and other kid friends activities will be available

Play cornhole, catch up with alumni, and cheer on your team!
Details about the Wiffle Ball Tournament:
5 inning/ 30 minute games 

Maximum of  8  members on a team

Double Elimination Tournament (each team is guaranteed two games)

More Rules and details to follow after registration
---

Wednesday, May 10 |
All School Birthday Party and Praise & Worship
West Side Christian School is turning 140 years old–that calls for some cake!
Join us in worship at our all-school chapel on May 10 at 2:30 pm, with our special guest and WSCS alumni Ken Medema. We have so much to be thankful for!
After praise and worship, it's time for cake! There will also be gluten free and allergen free options available.

Wednesday, May 10 |
Staff Reunion
Over 140 years, our students have been taught and guided by hundreds of staff members–from 1883 to today, we want to thank and reconnect with you all!
Held after the birthday party on May 10, all former and present staff members are invited to join us for refreshments and cake to celebrate God's faithfulness through the generations. 
Please RSVP by clicking here: Staff Reunion RSVP

Thursday, May 11 |
140th Celebration Night at Goei Center
Come celebrate with us! For the 140th anniversary of West Side Christian School, we're coming together to commemorate the 140 years of legacy, stories, and people that have made West Side who we are–including special guest and music for the night, Ken Medema.
Date: May 11, 2023 
Taking place at the Goei Center: 818 Butterworth St SW, Grand Rapids, MI 49504
Doors open at 6:30pm, with hors d'oeuvres and drinks served until the program begins at 8:00pm. Desserts will be served during the program.
Class photos will be available for viewing by decade, as well as a timeline to view West Side's legacy through the 140 years.
Generational and new family celebration
Raffle tickets will be available to win a week's stay on Anna Marie Island, FL. Also available to purchase before the night by clicking here.
Catering by Martha's Vineyard. Cash bar will be open for those of age--featuring a special cocktail drink made just for this event only: "The Viking!"
Table Sponsorships will be available for the night of the event, ($1000 x 30 tables; 10 seats per table).
Sponsorship Opportunities:
Event Underwriters:  $10,000 (2 available)  

1 CLAIMED!

Entertainment Underwriter (Ken Medema):  $5,000  

CLAIMED!

Hot Hors D'oeuvres Table Underwriter:  $2,500 (4 available)  

2 CLAIMED!

Cold Hors D'oeuvres Table Underwriter:  $2,500 (4 available)  

1 CLAIMED!

Dessert/Coffee/Tea Underwriter: $2,000 (2 available) 

Guest Table Underwriter: $1,000 (40 available)  

6 CLAIMED!

Contributor: any size gift
** Please Note: For all sponsorship levels (excluding the "Contributor" level), the donor would receive a table which seats 10 for this event.
Contact Dale Burghgraef to become a sponsor and to support this evening of celebration!  
Raffle Sales 
As part of the celebration, we will be raffling off a week's stay at a condominium in Florida! $100/raffle ticket.
More information and raffle tickets can be purchased here.
---

Friday, May 12 |
Grandparents' & Grandfriends' Day
Grandparents and Grandfriends are invited to come celebrate this milestone with us in our annual day of celebrating their special places in our students' lives. Come explore the classrooms, take part in a special chapel, and let us thank you for your support and love you give to our students!
Grandparents and Grandfriends are welcome to arrive at 9:30am for coffee and refreshments. The day's program will go through 11:25, and grandparents and friends can feel free to mingle until 12:00 dismissal–May 12 is a half day for all WSCS students!

140 Years is a milestone for West Side Christian School–140 years of students, staff, memories, and God's faithfulness to be celebrated! Be part of this historic year by commemorating your name, bible verse, dates of graduation, note to future WSCS generations, or honor treasured individuals through custom engraved pavers.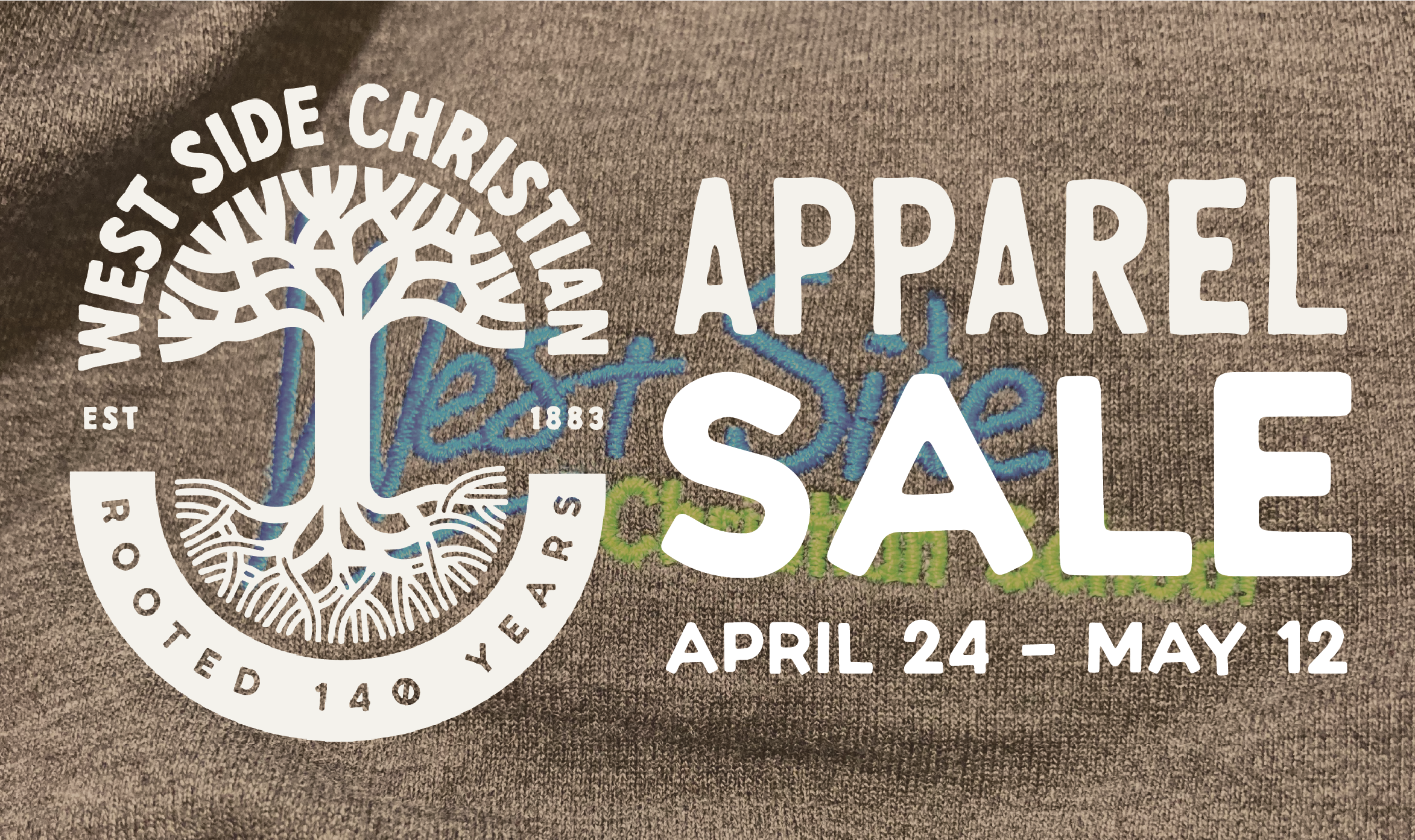 Show 140 years worth of school spirit by purchasing some 140th West Side apparel.  Browse the options by clicking the button below, but beware: unlike West Side Christian School, these items are only available for a limited time - April 24-May 15!