Parent Teacher Association (PTA)
We need you! You are a vital part of our community. Each year WSCS families choose the areas in which they would like to serve at school. The service opportunity sign ups are all done online. The WSCS PTA point system allows the PTA to help school meets its financial needs and offer amazing programs and events for students and families.
By volunteering your time, you are lowering the cost of your child's tuition. Our school depends on PTA funds. Did you know the PTA raises money for buses, classroom supplies, and many specific teacher needs? The PTA also raises money for class trips, Grandparents Day, technology upgrades, kitchen supplies, library books, sports uniforms, and much more.
We need volunteers! Once you find a volunteer opportunity that will fit your schedule, just fill out your information. Every family must sign up for 20 volunteer points. (Single parent families will only be required to fulfill 10 volunteer points.) Each point (1) is equivalent to $10. If you choose not to volunteer as a family, you will be billed $200 or $100 respectively.
Questions? Email us at pta@wschristian.org
Thank you for serving,
WSCS PTA
Sign up for your service points !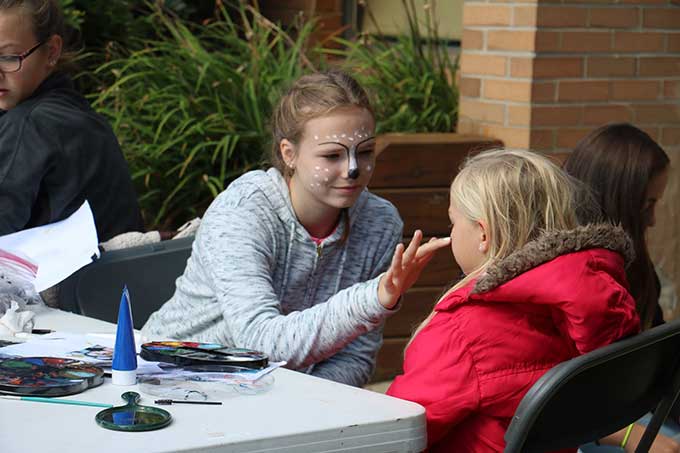 2020 - 2021 Events
Longest Year EVER 5K (June 18, 2021) – Calling all runners! Held at Blandford Nature Center, our run offers a unique opportunity that other races do not offer, which is a trail run! If you are not a runner, we invite you to come and check out the food and brewery tent as well as live music! Come sit back and relax with fellow West Side families!
Royal Party (November 7, 2020 - POSTPONED) – Come dress like royalty and meet some princes and princesses! You will also have the opportunity to take photos, get autographs, and enjoy some desserts. 
Christmas Marketplace (December 5, 2020) – Support local vendors and small businesses while shopping for Christmas gifts. 
Hammer and Stain DIY Workshop (January 22, 2021) – Grab your friends and family for a fun night out of crafting. 
Sub/Cookie Dough Sale (January - February) – Here's a great chance to purchase subs and tubs of cookie dough from local vendors.
Auction (February 27, 2021) – An awesome opportunity to support our school. Enjoy some wonderful food, spend time with West Side families and bid on some great items. This will be held at the City Flats Hotel in downtown Grand Rapids. 
Sports Card Show (March 6, 2021) – An opportunity for our sports enthusiasts to come see a variety of sports memorabilia and collector cards with concessions available.
Greenhouse Gift Cards (April) – Think Spring! It's time to freshen up your yards with flowers and décor while also supporting our school at the same time.
Car Hop (May 6, 2020) – Take a step back in time to enjoy a meal delivered right to your car and see some vintage cars at the same time!