Mikaela Geers, 5th Grade Teacher
Last month, fifth grade students utilized our Nature Preserve to participate in a Valley Forge experience! They were tasked with "surviving" the Continental Army's training camp under the command of General Washington. They needed to make a shelter, set up a fire, and make fire cakes and tea. They also needed to search for tracks and were even surprised with being given "diseases" just like the soldiers at Valley Forge. Here are some of the students' journal entries with their account of what Valley Forge would have been like in Winter of 1777-78!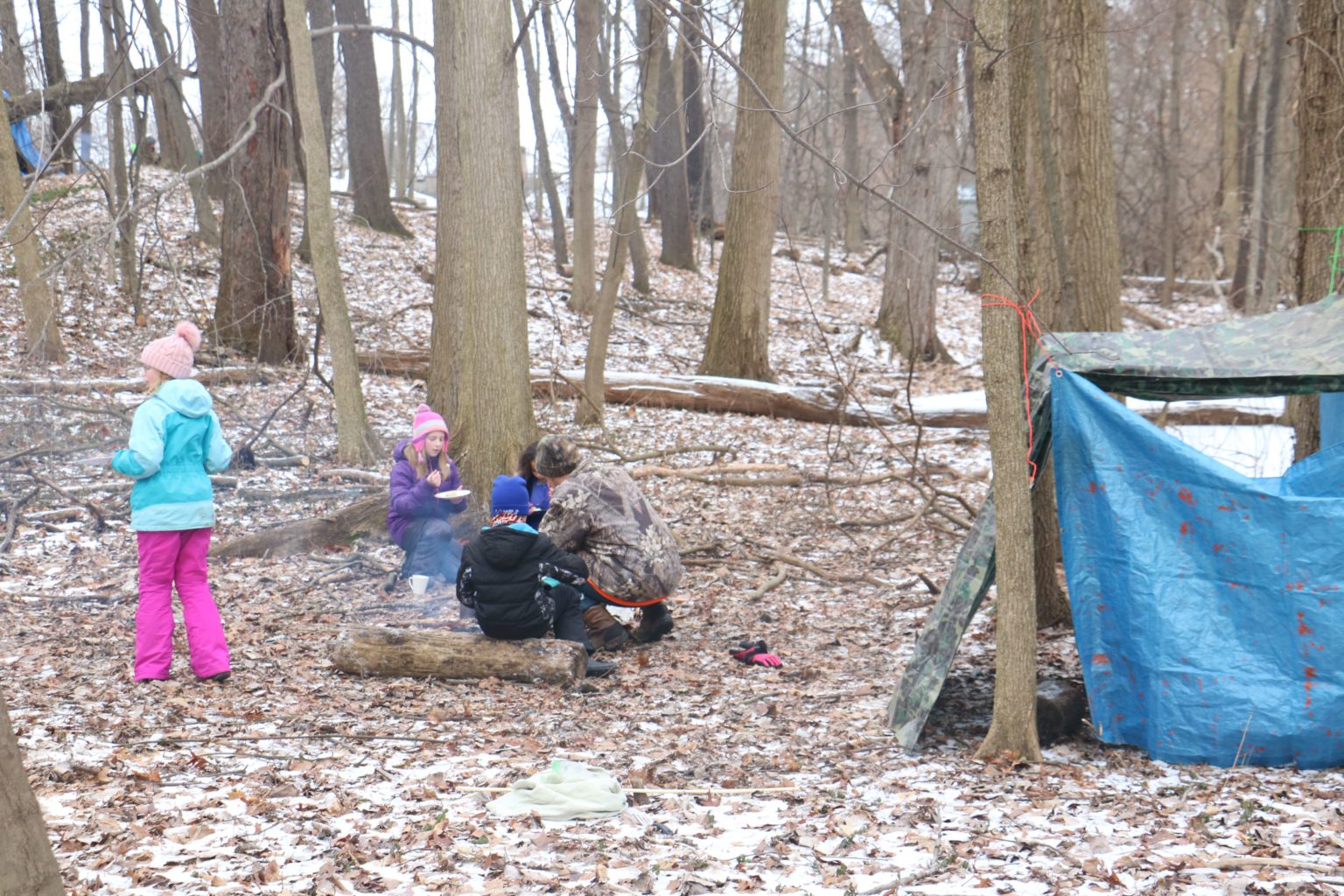 I just arrived at Valley Forge with the Continental Army. We are camped near the British in Philadelphia. 
—Sergeant Jameson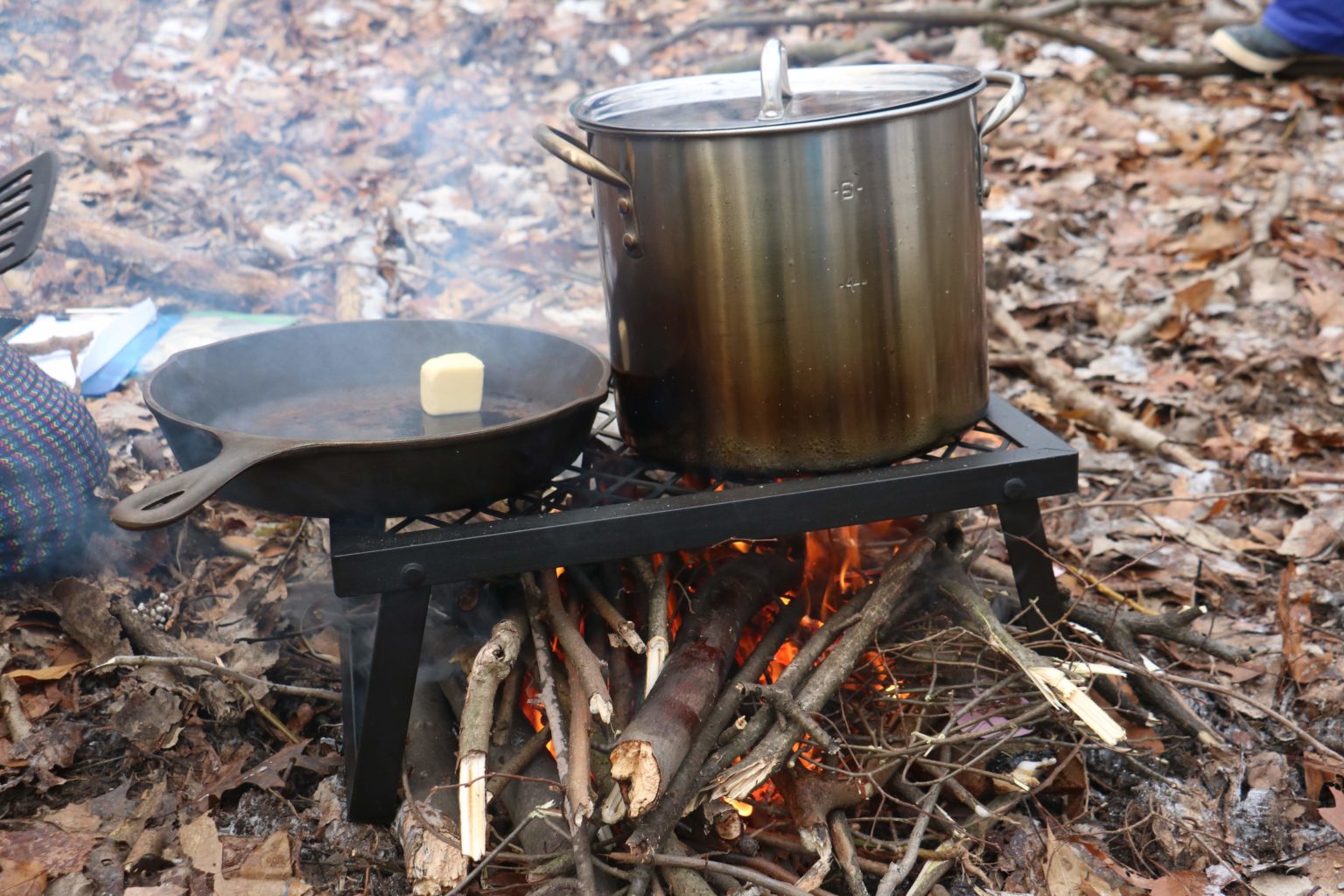 General Von Steuben came from Europe and told us to stop putting our trash right next to the river we drink from. We are getting sick.
—Private Ryenn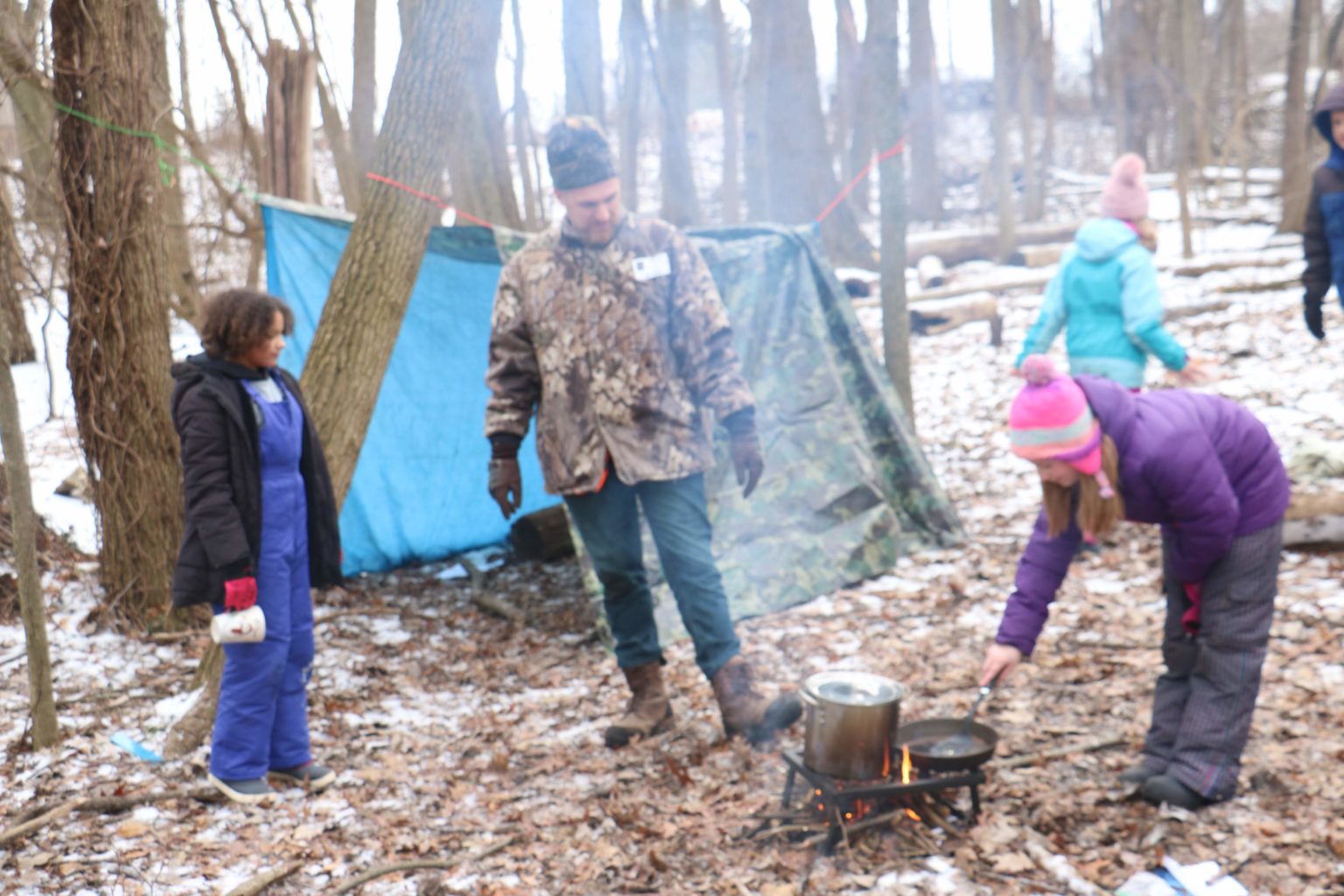 I don't feel good, and I have a really itchy head. I guess some people have lice. We are freezing and have no food or water.
—Private Addie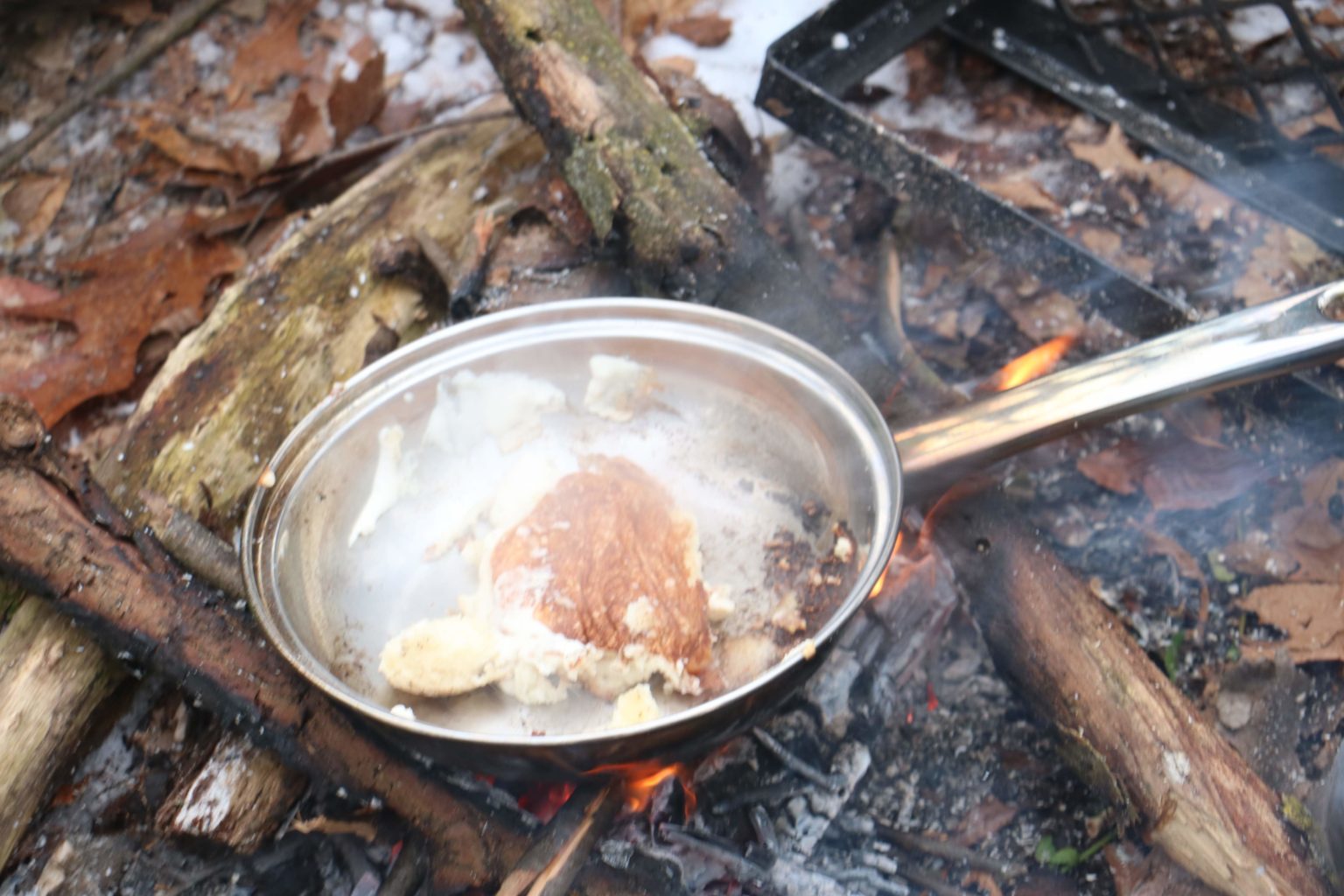 I have been hunting and foraging for food to survive. I am worried that some of the food I found was from a bad source because I have not contracted dysentery. 
—Lieutenant Arie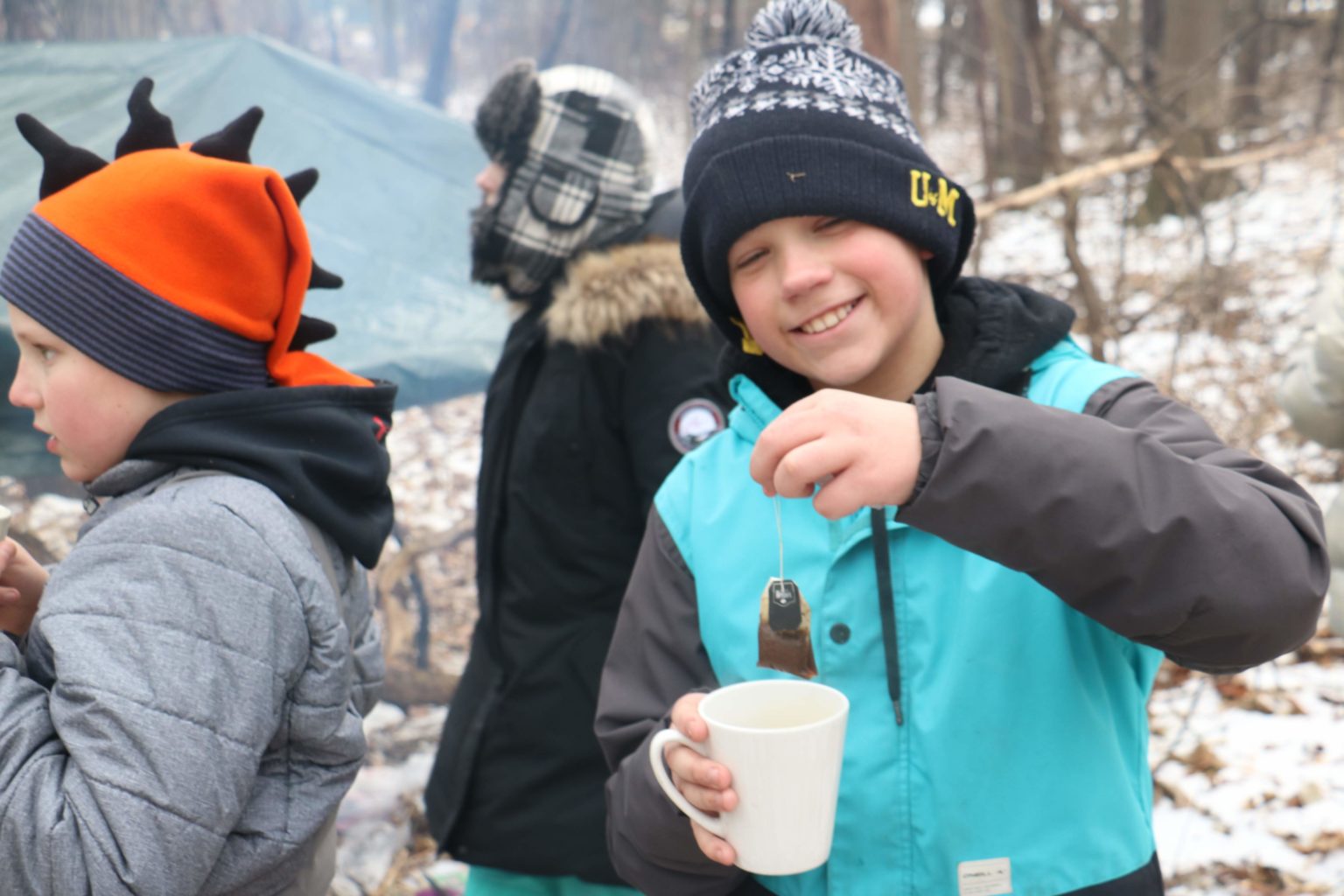 We are leaving Valley Forge! We only have 2,000 people left, and we started with 12,000. It was so scary being there, I am just glad I survived.
—Sergeant Natalie