Janet Staal, Director of Nature-Based/Outdoor Education
"I used to not like to eat tomatoes. Now I do," declared a WSCS kindergartner after taking a bite of a Sungold tomato. Good nutrition is essential for learning, and we've witnessed how our school garden sparks a growing love of fresh fruits and veggies. It's also amazing for children to witness first hand how God designed seeds to transform into a plant that produces delicious food for students and our community to enjoy.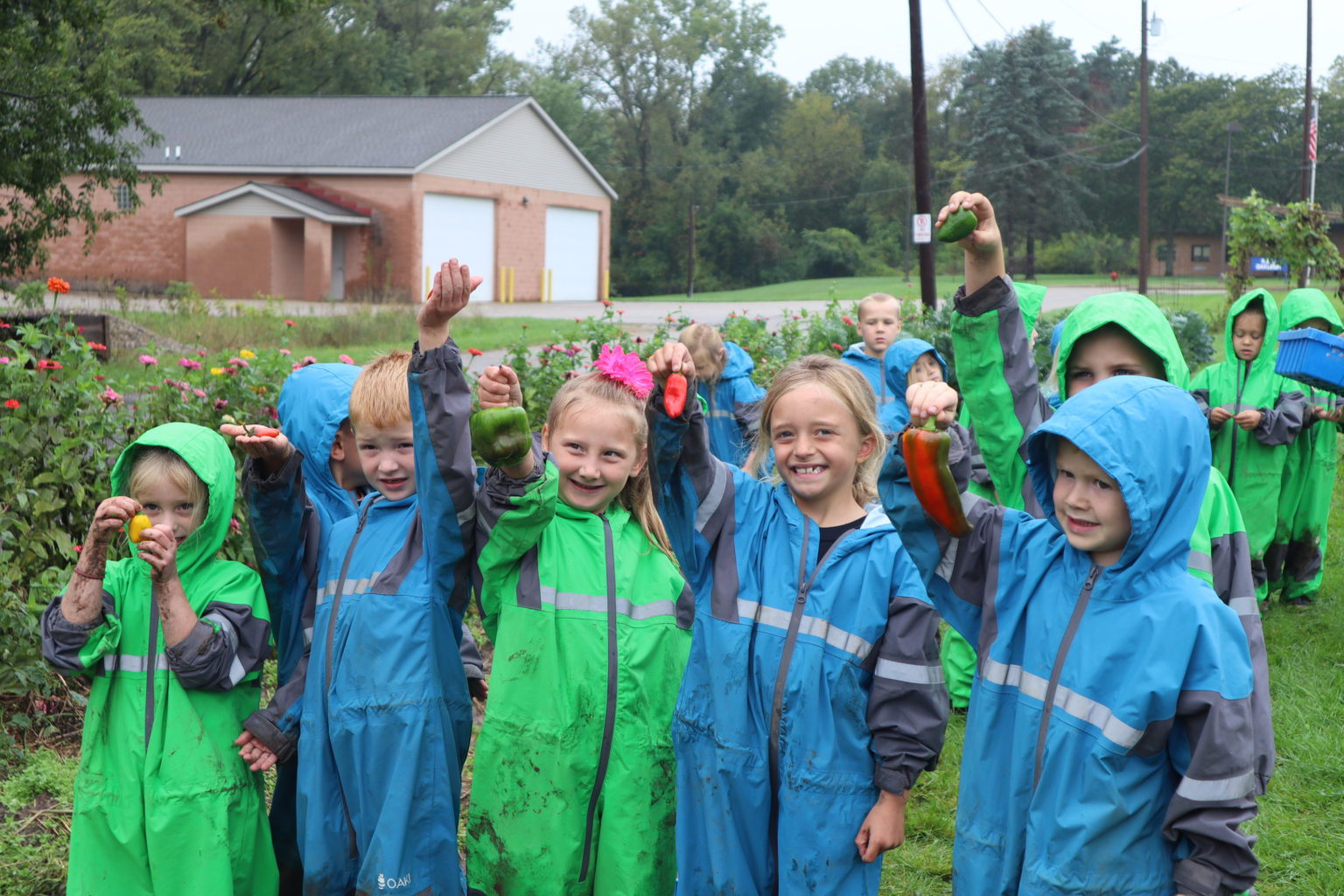 However, in Michigan, most of the growing season happens over the summer months. Now imagine students venturing outside through temperatures hovering around forty degrees (40 °F) to step into a place where they would enjoy seventy-five degree temperatures (75 °F), earthy spring smells, and school-grown tomatoes long after everything else has gone. In the midst of extending the school garden's growing season, a hoop house would provide opportunities to apply grade-level content through hands-on learning experiences.
Eight years ago, thanks to a small team of supportive parents, WSCS established a school garden, which has become a powerful teaching tool in our learning landscape. Over the years, it has become a wonderful way to use the schoolyard as a classroom, reconnect students with God's created world, and learn where food comes from.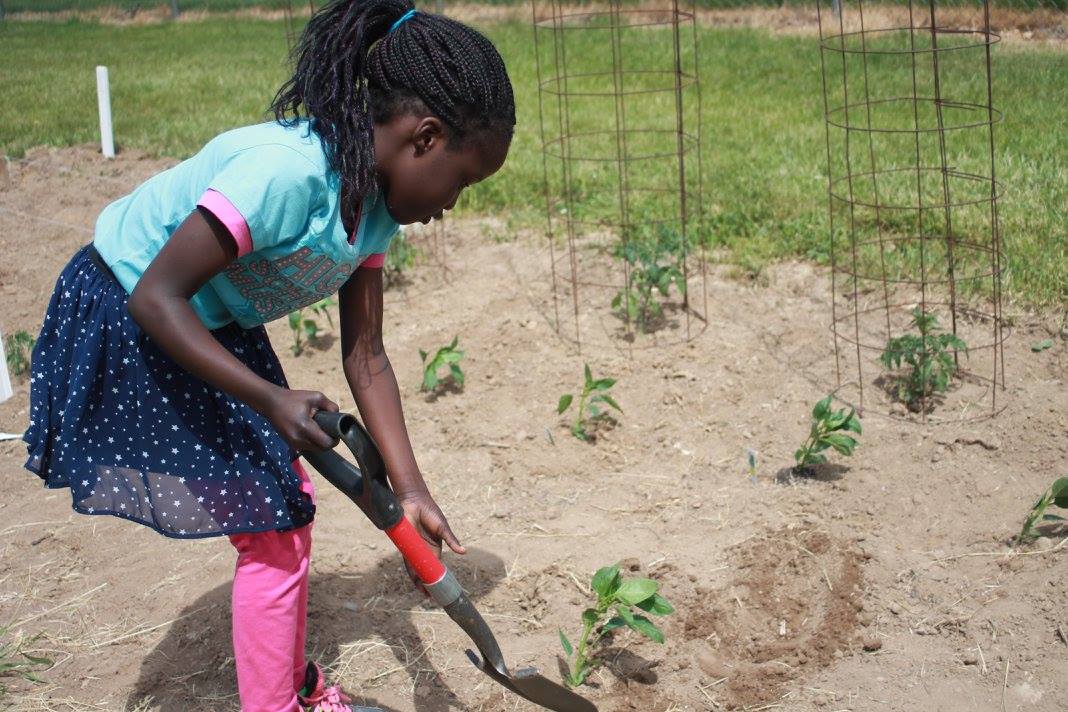 With your help, adding a hoop house will extend the growing season to increase school veggie production (our students and Little Sprouts really enjoy the yummy school garden snacks). Your support would allow us to expand this space to naturally teach a new generation valuable gardening and agriculture concepts and skills that integrate several subjects—math, science, Bible, art, health and physical education, and social studies—as well as educational goals like personal and social responsibility. As a staff, when we envision the opportunities a hoop house would provide, we can't help but feel giddy with excitement:
1. The hoop house would extend the garden's growing season, providing opportunities to utilize this powerful teaching tool.
Starting in March, as elementary students investigate plant structure and function, they could be out learning as they plant the new season's crop. Already before the summer break, there would be an opportunity to harvest and taste the fruits (veggies) of their labors! Without a sheltered space for the plants, our growing season is limited to planting in late May and only having a few crops remaining in the early fall months.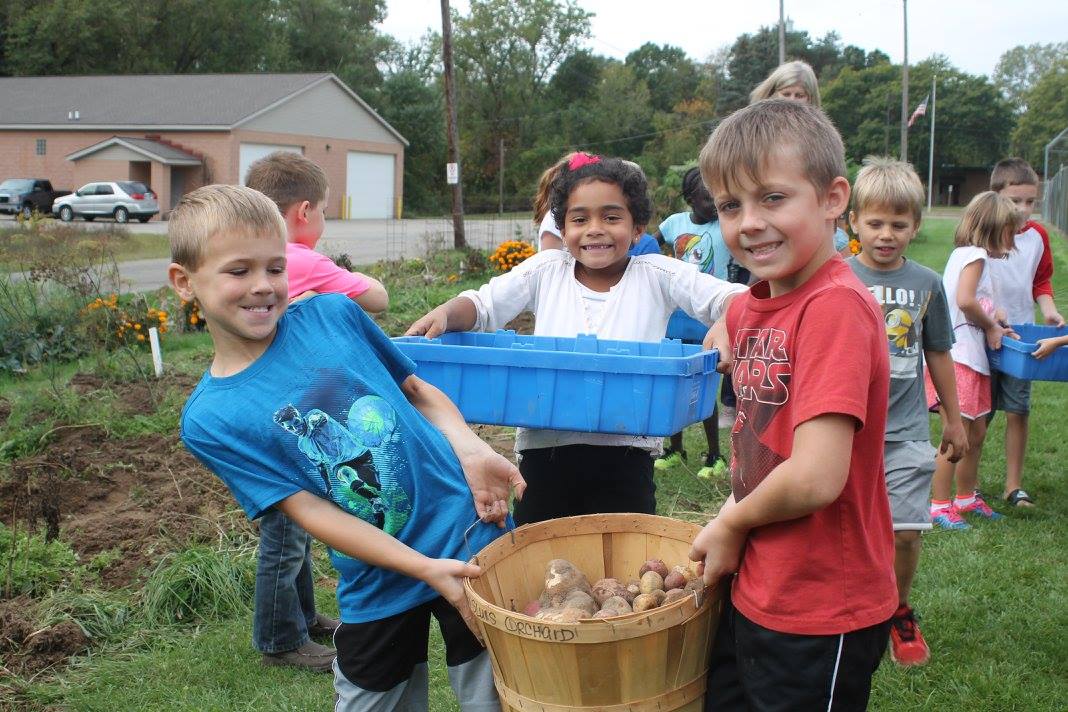 2. "Oh no! What do we do? Aphids are eating the crops." Real-world challenges exist, and this space provides young scientists moments to apply their learning as they problem-solve.
Students will be asking questions as they monitor the pests. How can we create a growing system that mirrors God's design for a sustainable, balanced system that He created? Middle school scientists would have this large space that would serve as a controlled environment to investigate the greenhouse effect, making connections to content standards. Picture students monitoring and recording data, applying their scientific thinking and mathematical skills as they observe temperature differences and draw conclusions as they collaborate and communicate the garden planting plan. After they grow through these experiences and mental work, they then have the chance to taste the fruits (veggies) of their labors.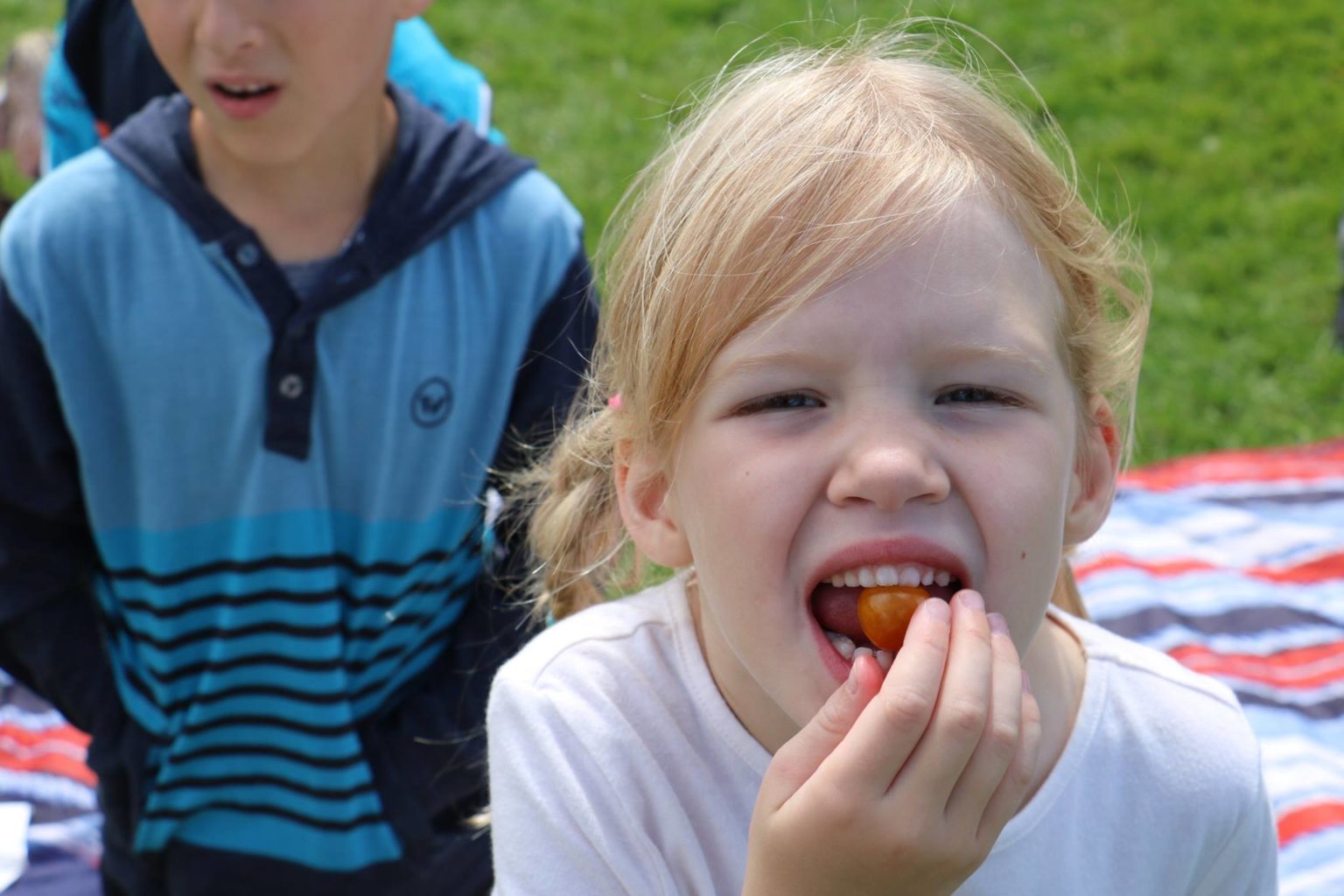 3. Gardening by the numbers, we'll have more months, more days, and more ways to make real-world mathematical connections.
Math can be a struggle for some students conceptually and yet is a subject that must be mastered to be successful in school. One of the best ways to help kids understand mathematics is to make the process less abstract and give children practical experience applying mathematics to real-life situations. Just think, students will grow through their gardening math experiences and then get to taste the products. Picture a bean race and students graphing the growth rate. The fastest bean gets the blue ribbon!
We hope your mind is filled with vivid images of students utilizing a hoop house to not only grow in knowledge but also in their love of God and his creation. We invite you to dream with us and help make this a reality. On February 29, we'll be gathering at the CityFlats Ballroom in downtown Grand Rapids to raise funds for our outdoor education program, including the addition of a hoop house to our school garden. There are so many opportunities for WSCS families, grandparents, relatives, coworkers, and friends to contribute—the silent auction, raffle tickets for classroom baskets, teacher events, the Giving Tree, and the live auction!
Tickets to the live auction event are now on sale. If you'd like to donate a good/service or sponsor an 8-person event table, contact Annette Roorda, annettecroorda@gmail.com. More details regarding the silent auction will be available soon, so stay tuned to our Facebook event page and your email so you don't miss any news!